Best Of Hawaii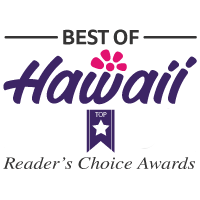 Address
378 Aliiolani St., Pukalani, HI 96768
When it comes to planning your Hawaii vacation, there are a ton of wonderful tours across the islands, but some stand out a little more than the others.
Our Best of Hawaii tours demonstrate some of the most exceptional experiences to be had in the air, on the road, or in the water. Hawaii has a lot of unique things to do, so we encourage you to try them all.
Come and experience the most incredible sunsets and star gazing experiences, see stunning wildlife, enjoy our snorkeling spots, witness humpback whales, and visit historical sites that will take you back in time.
Best of Hawaii tours is here to make sure you have an ever lasting experience, so look for tours with our Best of Hawaii logo to guarantee you'll get the most out of your vacation, without missing a single thing.