This tour takes you all around the island, from Waikiki's skyline and world-famous beaches to the lush Windward Coast and dramatic Ko'olau Mountains. You'll also go to well-known locations like Diamond Head, the Makapu'u Lighthouse, and Chinaman's Hat. It goes without saying that a tour to Oahu would not be complete without visiting Pearl Harbor, so towards the end of the flight your pilot will do a slow pass over the USS Arizona Memorial. Book your tour today and get ready for an experience you'll never forget!
Oahu Royal Crown Helicopter Tour Features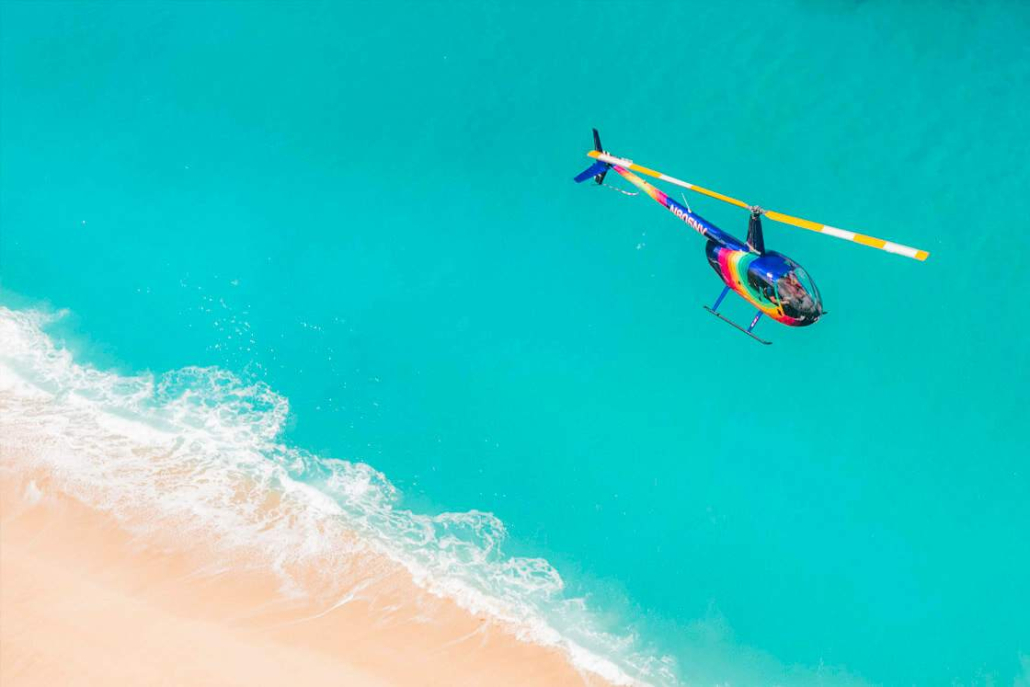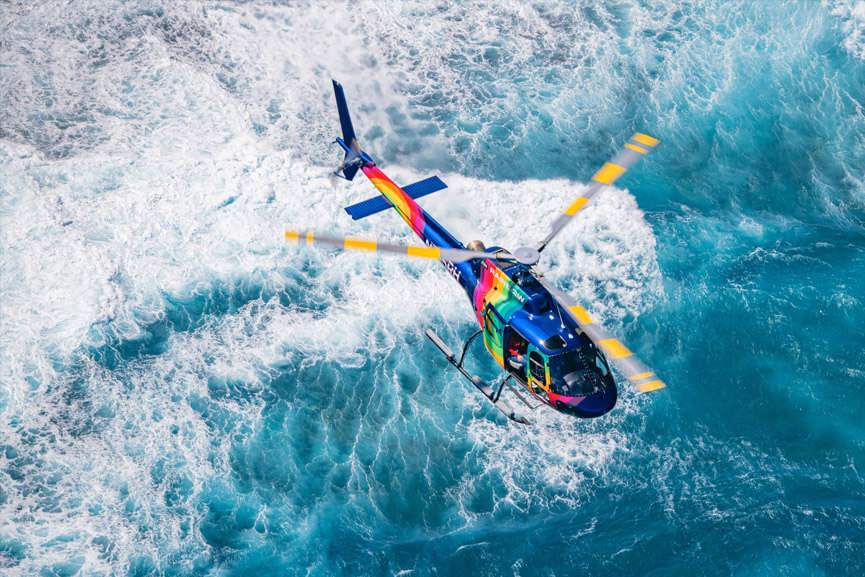 The windward side of Oahu is one of the most beautiful and picturesque regions on the island. The best way to see this gorgeous and verdant landscape up close is on a helicopter tour. From this vantage point, you'll be able to appreciate the magnificent cliffs, lush vegetation, and fine sand beaches that make this location so unique.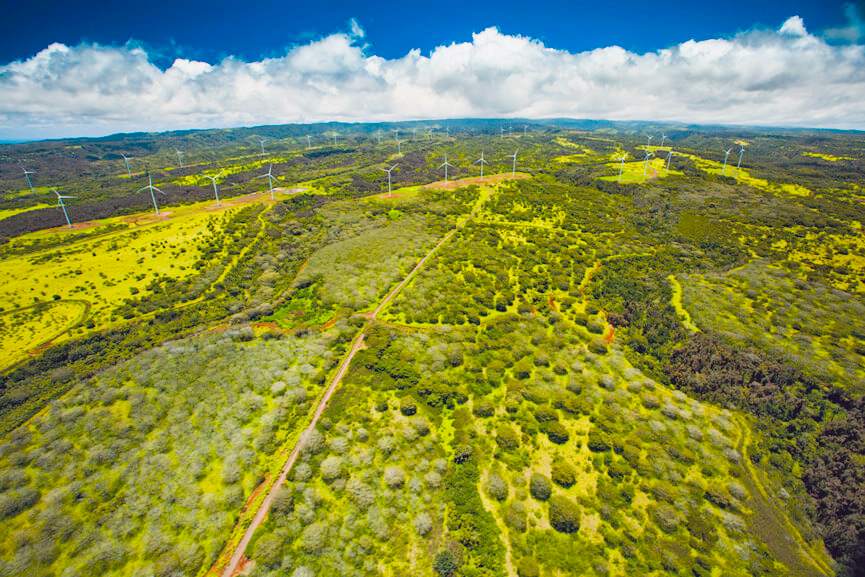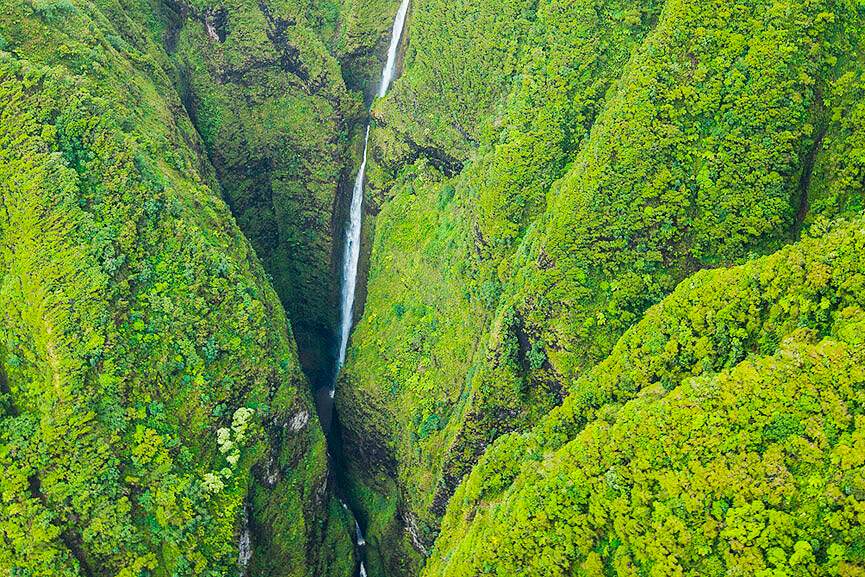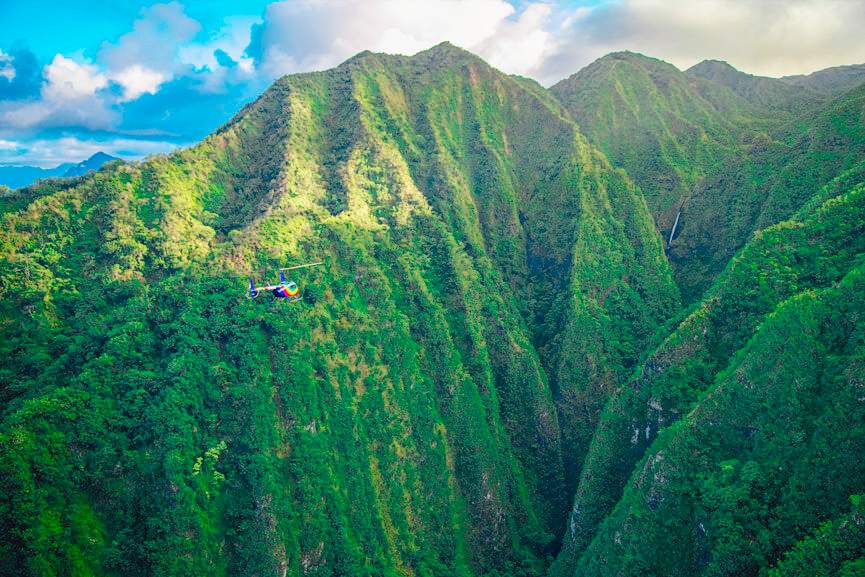 The North Shore is one of the most beautiful and sought-after destinations in the world for surfing. The pristine beaches, perfect waves, and stunning weather make it a paradise for all board sports enthusiasts. The world's best surfers congregate in this surfing paradise because its colossal winter waves are perfect for experts and smaller summer waves are ideal for novices. The North Shore's beaches, which extend for more than 7 miles, host the world's major surfing competitions throughout the peak winter months, with the largest of them all being the Vans Triple Crown of Surfing.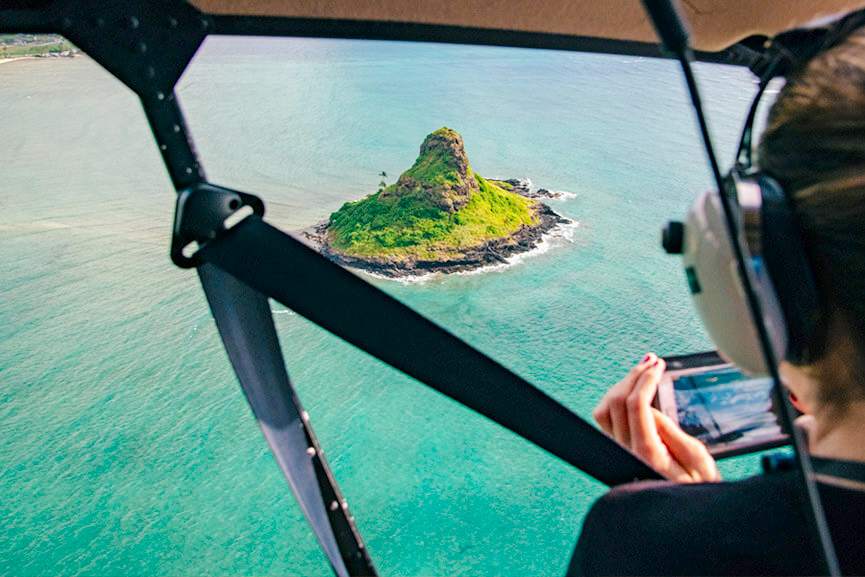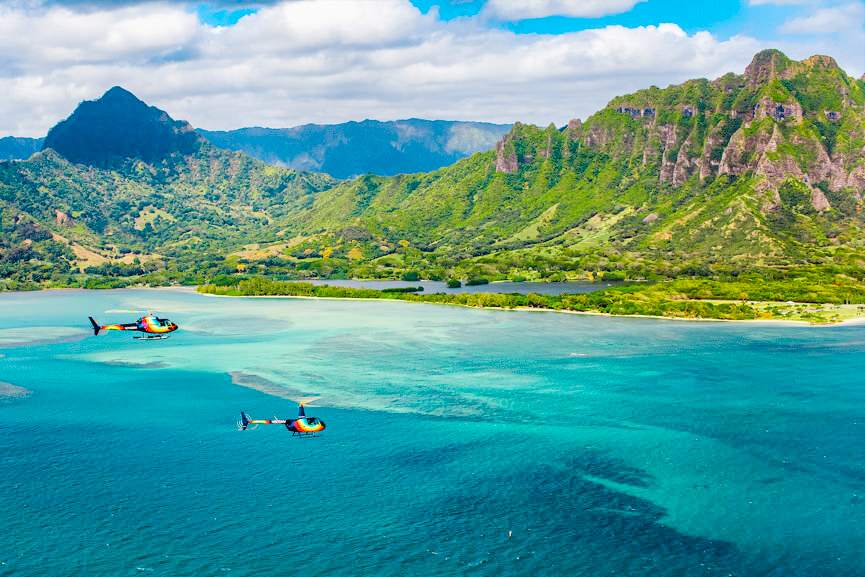 Lanikai Beach is a stunning destination that offers serenity and beauty. The aquamarine waters are mesmerizing, and the white sand beaches are a perfect place to relax. The view of the Mokulua Islands is also a highlight of Lanikai Beach, as they are a beautiful sight to behold. While relaxing on this picturesque beach is highly recommended, a helicopter tour is by far the best way to see Lanikai Beach and the Mokulua Islands. The views from above are breathtaking, and it's a great way to get an aerial view of this stunning destination.
Oahu Royal Crown Helicopter Tour Details
Tour Highlights
See Waikiki's skyline and world-famous beaches

Visit iconic landmarks

Pass over Hanauma Bay

View the lush Windward Coast and dramatic Ko'olau Mountains
Check out the marvelous Lanikai Beach

Explore Ka'a'awa Valley and Sacred Falls

Stop at Pearl Harbor and the USS Arizona Memorial

Learn about each point of interest from your expert pilot
Tour Description
After takeoff, you will be able to see the beautiful Waikiki skyline before you. As you ascend higher, you will catch a glimpse of Diamond Head Crater in the distance. You will then fly over Hanauma Bay, seeing the stunning views of the beaches and cliffs. You will also see the Makapu'u Lighthouse and the massive Ko'olau Mountain range. As you fly over Lanikai Beach, you will be able to see the offshore sandbars and coral formations that make Kaneohe Bay one of the most picturesque places on Earth.
Afterward, you will fly over the world-famous North Shore surf spots such as Banzai Pipeline and Waimea Bay. The next stop will be the verdant Ka'a'awa Valley, where you will see the majestic Sacred Falls. As you fly back towards Honolulu, you will pass over Pearl Harbor and get a bird's eye view of the USS Arizona Memorial. You will then fly over the "Pineapple Sea" at the Dole Plantation before finally returning to the Honolulu Airport.
Price & Availability
60-Minute Oahu Helicopter Tour From Honolulu
What's Included
Customized tour options are also available at the following additional costs:
Private tour options cost an additional $790
A professional in-flight photographer costs an additional $500
A digital video of the flight costs an additional $79 per copy
Booking protection costs an additional $25
Requesting a doors-off helicopter tour comes at no additional cost
Guests who weigh more than 260 pounds are required to pay an extra charge. Guests weighing between 260 and 279 pounds must pay an additional WB fee of $197.50, whereas a second seat is required for guests weighing 280 pounds or more.
Departure & Return
All Oahu tours depart between 8:00 AM and 5:00 PM HST. At check-out, you may select your preferred departure time.
This tour is approximately 60 minutes.
Daytime departures will take off from the Honolulu International Airport.
Cancellation Policy
A cash refund is available on tours with flights when you purchase the travel insurance (available during the booking process). No refunds issued for any tours cancelled within the 72 hour period, prior to the start of your tour.
Frequently Asked Questions
The Oahu Royal Crown Helicopter Tour is approximately 60 minutes long.

What Should I Wear On A Helicopter Tour?

You should wear clothing that is comfortable and lightweight. It is also advisable to avoid wearing anything brightly colored or reflective as it can negatively affect the photos you take during the tour. You are also advised to remove any jewelry or dangling items before boarding the helicopter.

What Should I Expect On A Helicopter Tour?

The Oahu Royal Crown Helicopter Tour offers a unique perspective of the stunning windward side of the island. You will fly over pristine beaches, verdant valleys, and awe-inspiring cliffs. As you journey through this picturesque landscape, you will be able to take in the natural beauty of Oahu from a whole new perspective.