Cultural Experiences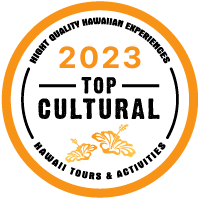 Address
378 Aliiolani St., Pukalani, HI 96768
Visitors to Hawaii will immerse themselves in the beautiful, diverse Polynesian culture combined with a lifestyle that radiates Aloha. This is incredibly unique and exclusive to Hawaii and it's something everyone should experience at least once.
At the top of our cultural experiences list is the Hawaiian Luau. This celebration is complete with arts, food, and is rich in history of the Hawaiian culture and other Polynesian islands. It is something that should be on your Hawaii must-do list. Luaus can be found on every island.
Many of our tours and activities incorporate aspects of the Hawaiian culture into the experience. We have identified those that have a greater focus on the culture in particular, so that you can become more aware of what you can see and do here in Hawaii.